Indian Defense-Tech Startups & their Intellectual Property (IP) | DefenseTech Startup Lawyer in Delhi NCR | DefenseTech Company Lawyer in Delhi NCR | Technology Lawyer in Delhi NCR |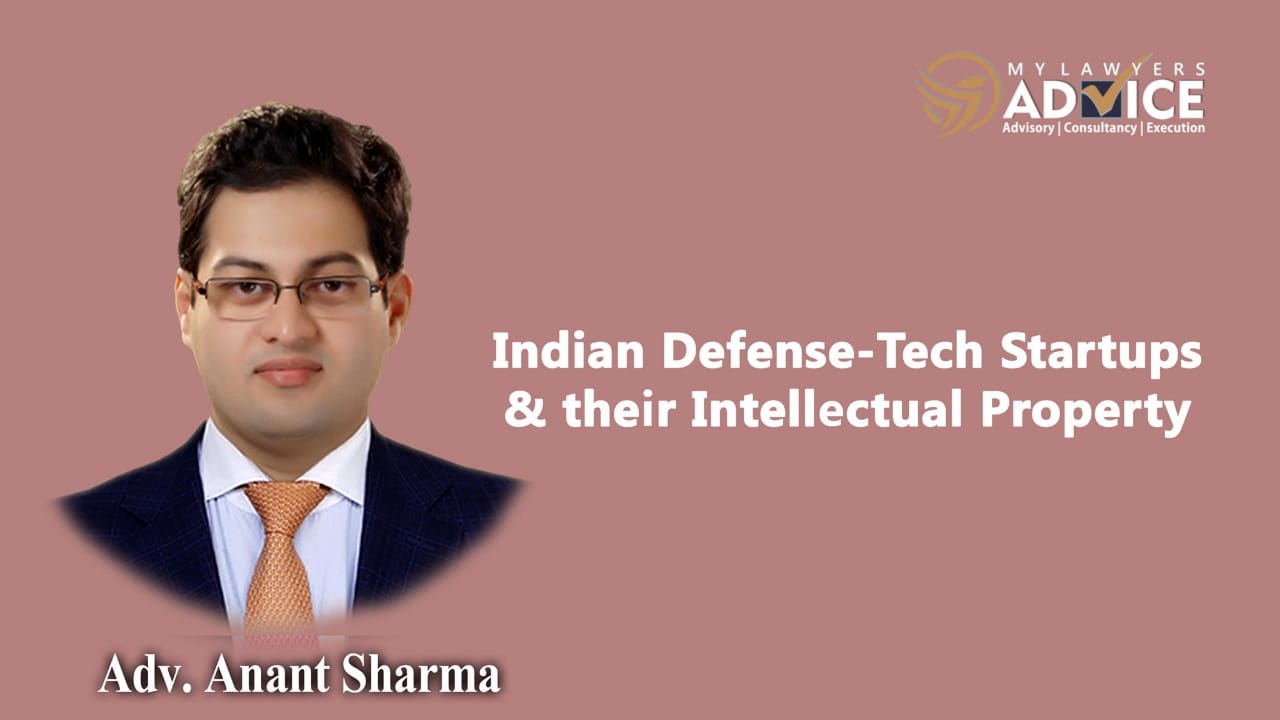 DefTech Startup Lawyer in New Delhi | DefTech Startup Lawyer in Delhi NCR | DefTech Startup Lawyer in Delhi | DefTech Startup Lawyer in Noida | DefTech Startup Lawyer in Gurugram | DefTech Startup Lawyer in India | Legal Solutions for DefTech Companies in India | Legal Solutions for DefTech Companies in Delhi | Legal Solutions for DefTech Companies in Noida | Legal Solutions for DefTech Companies in Gurugram | Legal Solutions for DefTech Companies in Delhi NCR | Legal Advice for DefTech Companies in Delhi NCR | Legal Advice for DefTech Companies in Delhi | Legal Advice for DefTech Companies in Delhi Gurugram | Legal Advice for DefTech Companies in Noida |
With the advent of the Make in India by the Modi Government in India and especially in the defense sector the country is going towards the process of complete indigenization of all it's products which can suffice for all the forces i.e. the ground force, water force and the air force respectively.
The entire objective of complete indigenization can be achieved only by the following means i.e.
Developing the sophisticated technologies in India
Borrowing technology from a Foreign Defense Corporation
Cp-Developing technologies with a Foreign Defense Corporation
Having said that, the core #legal question behind all of this is that, who shall have the Intellectual Property Rights (IPR) over the #technology which is either existing or is under development.
Furthermore, under the Make in India initiative of the Government of India the Public Private Partnership (PPP) Model also has a very key role to play and has witnessed a sharp boost in the previous years. The same has led to the joint development and/or co-development of several defense platforms including hardware and software respectively.
As per the #IP Laws of India, the intellectual property rights over an invention which shall include any device including process and over novice and unique works vests with the person who is the true progenitor of the entire piece of work. In the defense sector there are certain primary, secondary and tertiary technologies which are to be invented from scratch and/or which shall include an extension or an upgrade over an existing technology. Furthermore, there are new designs which are to be placed on the drawing board and which require a high amount of intellect to be deployed in order to give them a definite shape. Thus, these novice works requires utmost due care and protection from unauthorised access and usage which includes protection from reverse engineering. Needless to state, the IP needs to be protected from cyber attacks whereby attempts are being made to steal the work and reap illegal and unlawful benefits.
The #defense sector in #India has seen a boom in coming up with new technologies by many Startups which are based in Bangaluru, Hyderabad and Pune whereby young Entrepreneurs are developing technologies and innovations which were being earlier imported. It is advised that the young Entrepreneurs and their Startups should apply for the registration of their novice works under the Copyright Act of 1957 and apply for patents under the Patent Act of 1970 and up-till the time the registrations are obtained they should take utmost due care to protect their works.
Authored By: Adv. Anant Sharma & Sanskriti Taori