ILLEGAL TRANSFER OF PROPERTIES IN INDIA AND IT'S LEGAL REMEDIES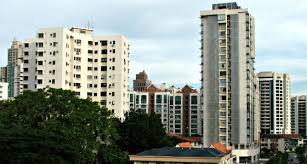 Illegal transfers of property or mutation are disputes which are quiet often faced by Non-Resident Indians, which has caused a lot of growth in civil lawsuit in India. One must always establish a clear title of property in order to have stake over the ownership and also to avoid fraud.
There are two basic ways in which transfer takes place, i.e., through a Will document or in absence of a Will, through law of natural succession. Also, if the owner is alive and is consenting to hand over his property, it can be done through a Gift deed, which is lawful. Finally, a normal purchase and sell procedure can also take place via registered Sale deed. Now, whether the procedure has taken place through a Will document legally or a Gift deed legally, Non-Resident Indians have no trusted representatives in India to gather the information for the same, and this leads to unnecessary harassment.
Illegal transfers of property usually take place in three ways:
When there is forging or fabrication of documents like Will or Sale deed- This is one of the most common methods for duping the owners, because the defaulters take advantage of absence of Non- Resident Indians and provides fake ownership to get control. For any mutation to take place, the owner has to inform about the death of the previous owner. At time, owners decide not to tell furnish such details for selfish motives.
Impersonation- In such cases on party impersonates as shareholder and produces himself in the court. This is a very common method used by the defaulter, thus, proactive approach must be followed by all owners to avoid such fraudulent practices.
Power of Attorney- Third, and a very obvious way is misuse of Power of Attorney (POA). People residing abroad usually tend to give general or non-restrictive Power of Attorney to their friends or family. In a lot of situations, people misrepresent, and there is betrayal by even family members or close relatives, who give proof of mistrust and get properties transferred in their names. Thus, utmost care must be taken while granting Power of Attorney to anybody.
The cases of false document and impersonation can be challenged in the Court by filing civil lawsuit in India within the limitation period of three years. These two cases can be instituted as a criminal suit as well. In case of misuse of Power of Attorney which is revocable, it can be revoked by the principal whenever he wills to do so by virtue of section 201 of the Indian Contract Act, 1872. However, in case of irrevocable Power of Attorney, the principal is required to issue a public notice through local newspapers, without which, the revocation shall stand void. A person cal always approach the Court of law against such illegal transfers of property and can initiate both civil as well as criminal action against the person who has been a part of such illegal transfer. The Courts can sentence a person imprisonment up to seven years with fine or both and shall also such illegal transfer of property shall stand void.