Growing Business Opportunities in India: Legal Perspective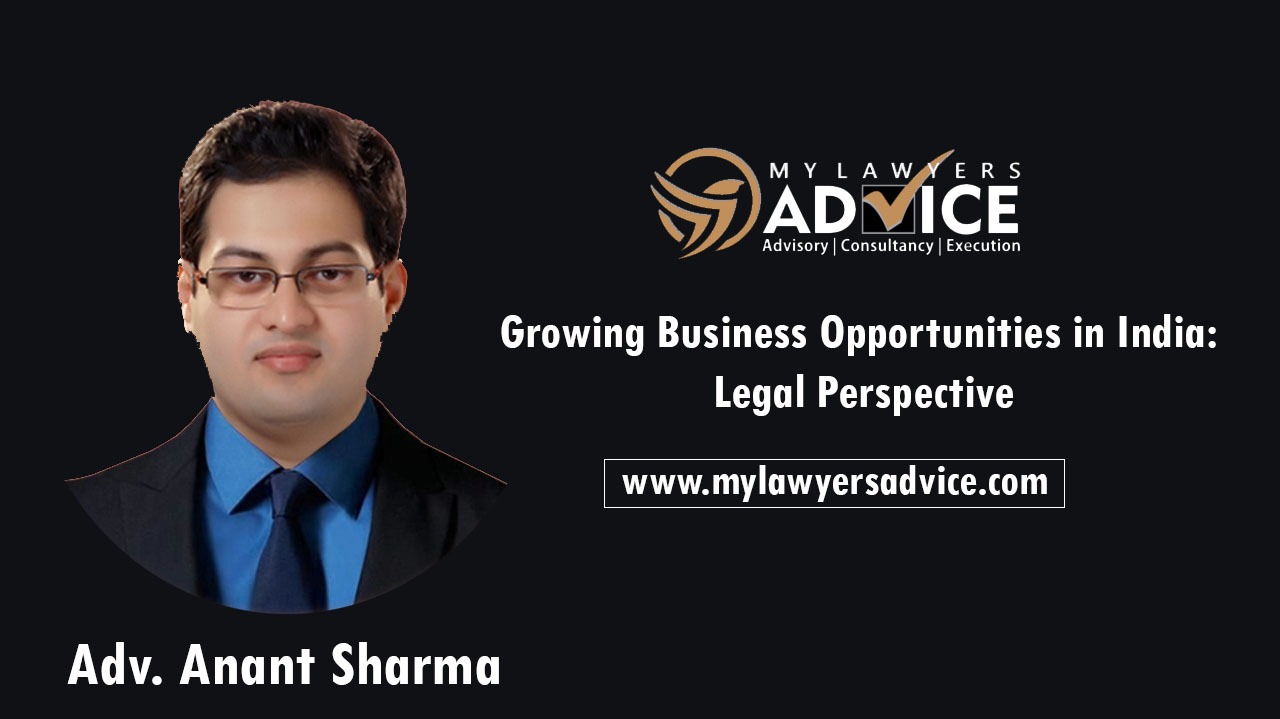 From the year 1991 and up-till today, India has witnessed a plethora of changes both at the macro level as well as the micro level in its economy. The same has led to a lot of small and micro level industries to flourish which specifically includes Startups, SMEs and the MSMEs respectively. Furthermore, changes have been brought in the legislations which deals with the business and commercial space which includes changes in the legislations with respect to the Insolvency & Bankruptcy, formulation of new rules for the protection and safeguard of the Intellectual Properties (IP), changes in the laws relating to the Companies, introduction of cyber laws etc. However, it is not only in the amendments and changes in the legislations but the changes in the entire business ecosystem which has made India a global business hub.

The Government of India has taken the following steps to ensure ease of doing business in India while also focusing on reducing the legal hassles i.e.
Helping the Businesses in Land Acquisition
Setting up more Special Economic Zones (SEZ) and Economic Corridors
Envisaging the need for the Transfer of Technology (ToT) from the public sector to the private players
Encouraging Public Private Partnership (PPP) Model
Encouraging production under specific License Agreement
Bringing Guidelines for the E-Commerce web portals and mobile applications
Bringing transparent Foreign Direct Investment (FDI) guidelines, rules and regulations
Ensuring nation-wide Skill Development
Bringing changes in the Labour legislations
Focusing on Cyber Security and making consequential amendments in the laws of evidence, cyber laws and the IT laws
Prioritising Data Protection & Data Privacy
Bringing amendments in the Consumer Protection Laws
All these above mentioned steps have been taken by the Modi Government and have proven to be extremely helpful in order to bring down the legal hindrances and legal issues which were present earlier. Furthermore, even in the defense sector, the Government has allowed the direct purchase of military hardware in case of exigency and emergency situations whereby the senior officials can directly act on their own, within the ambit of the pre-defined budget allocated to them and can buy military hardware. It is noteworthy to mention, that the mines and minerals industries and the laws relating thereto i.e. the Mines and Minerals (Regulation and Development) Act of 1957 have also been amended to ensure that the same is in line with the latest developments.

The functioning of the Indian Judicial System has also seen an overhaul whereby serious efforts are being made for the fast and speedy disposal of the cases and especially with respect to the ones which are related to business and commercial laws respectively.

Thus, the entire business and legal ecosystem is being nurtured in such a way that it not only follows the rules of equity, natural justice and good conscience but also are more positive towards business development while encouraging more Corporations to come to India and expand their business.
Authored By: Adv. Anant Sharma