REAL ESTATE (REGULATION AND DEVELOPMENT) ACT, 2016 (RERA) AND ITS IMPLICATIONS ON CONSUMERS AND HOME-BUYERS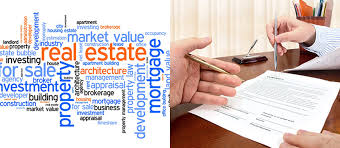 The buyers have had problems such as the delay in possession, transfer of the deed or poor quality projects and much more and the builders are not held accountable for their actions or lack thereof. To ensure the timely possession of the properties the Real Estate (Regulation and Development) Act of 2016 (RERA)  has made some provisions. RERA has been introduced mainly to protect the interest of consumers and property buyers
The Act prohibits unaccounted money from being pumped into the sector and as of now 70 percent of the money has to be deposited in bank accounts through cheques is now compulsory.A major benefit for consumers and home buyers included in the Act is that builders will have to quote prices based on carpet area not super built-up area, while carpet area has been clearly defined in the Act to include usable spaces like kitchen and toilets.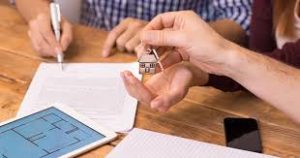 In order to increase transparency regarding project completion status, it mandates developers to disclose the construction status on the Authority website. This has to be done on a quarterly basis. In case of any misdoing by the developer, the buyer can file a complaint with the Authority. Their complaints are mandated to be resolved within 120 days.
Bindu R Jaisingh V/s Ekta Parksville Homes Pvt. Ltd. 2018/MH/ 44/MAHARERA
It was held that,"The Authority directed the parties to execute and register the agreement for sale, within 45 days from the date of this Order, as per the provisions of section 13 of the Real Estate (Regulation and Development) Act 2016, with a possession date of June, 2019. Further, the Respondent directed to handover possession of the said apartment to the Complainant before ending June 2019, failing which the Respondent shall be liable to pay interest to the Complainant from July 1, 2019 till the actual date of possession, on the entire amount paid by the Complainant to the Respondent. The said interest shall be as prescribed under Rule 18 of the Maharashtra Real Estate (Regulation and Development) (Registration of Real Estate Projects, Registration of Real Estate Agents, Rates of Interest and Disclosures on Website) Rules, 2017."
Vishal Arya v. Unitech Limited on 15th April 2013
In this case, the Complainant was aggrieved by the inordinate delay caused in completion and possession of his flat booked with Unitech. The Complainant in the case had deposited the entire amount of flat with Unitech and according to the Agreement the possession of flat was assured by March, 2009. However, the construction of flat had not yet even started. Aggrieved by this, the Complainant prayed either for immediate delivery of flat or refund of the entire amount along with interest and litigation charges. In reply, Unitech contended that the delay was caused by force majeure circumstances which were beyond its control.
In the case, Commission was of the view that there was a sheer deficiency in the services of Unitech and they were only enjoying the fruits of deposited amount and on account of mental agony suffered by the buyers, the Commission directed Unitech to refund the entire amount along with interest @10% p.a. and also to pay Rs. 2.50 lakh as compensation to the Complainant for mental agony.