Laws on Arrest & Anticipatory Bail in India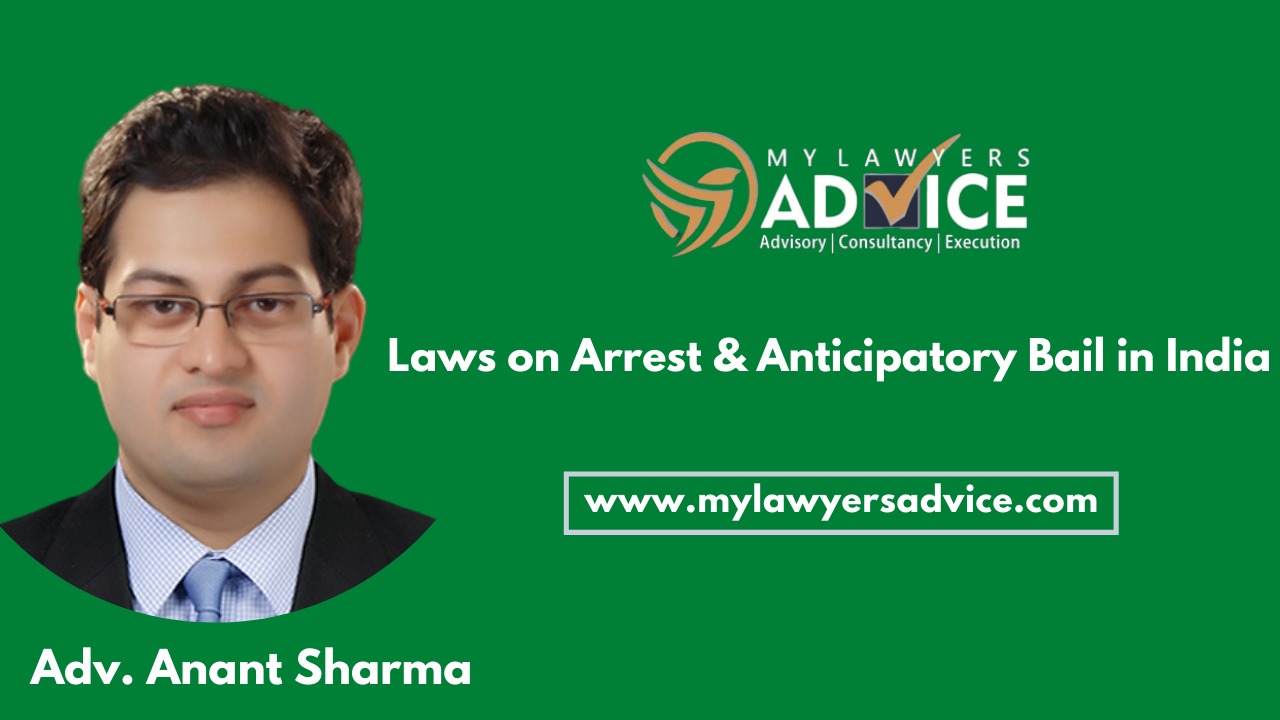 The Code of Criminal Procedure 1973 (Cr. P.C.) does not define the words "Anticipatory Bail". The kind of relief that an anticipatory bail gives to an individual who expects that he may get arrested for a non-bailable offense then that individual may apply to either High Court or the Session's Court to get a relief for an award of anticipatory bail under section 438 of the Code of Criminal Procedure 1973 (Cr. P.C.). The essential contrast between a request for anticipatory bail and ordinary bail-is that anticipatory bail is conceded before arrest and thusly it gets employable from the exact instant when arrest has occurred, anyway the typical bail can be allowed simply after arrest.

Bail means a short-lived release of an accused person awaiting trial. Law Commission of India in its Report recommended incorporating a provision for Anticipatory Bail as the same was well needed for the protection of a person from arrest.

Although there is no provision in Section 438 for issuing notice to the Public Prosecutor and hearing by the Court as held by the Supreme Court in Gurbaksh Singh Sibbia v. State of Punjab AIR 1980 SC 1632 has held that "notice should be issued to the Public Prosecutor or the Government Advocate before passing final order granting anticipatory bail.

Furthermore, the registration of a First Information Report (FIR) is not a condition precedent to the exercise of the relief under Section 438 i.e. anticipatory bail may be granted even after an F.I.R. is filed, so long as the applicant has not been arrested. In Re Digendra Sarkar & Ors, the Hon'ble Supreme Court has held that "the filing of an FIR is not a condition precedent to the application for anticipatory bail and in such case, the person having reason to believe that he could also be arrested on an accusation of non-bailable offense may appear before the High Court or the Court of Session, not for the aim of being taken into custody of the Court except for getting an order for his release just in case he's arrested."

In the case of Jaswantbhai Sheth v. Anand Sheth 2000 (10) SCC 7, in which the petitioner was seeking anticipatory bail on the presumption that he might be arrested even though he was not named in the FIR. The Hon'ble Supreme Court decided that this is not a legitimate enough or reasonable ground to say anticipatory bail.

The section 438 is a procedural arrangement which is about freedom of an individual as there exists no straight jacket formulae which can be can be recommended for all anticipatory bail applications as each case is peculiar in nature and must be considered alone on merits and in its realities and conditions. Individual freedom is an extremely valuable essential right shall not be shortened and each application for the grant of anticipatory bail shall be dealt with utmost due care and diligence.
Authored By: Adv. Anant Sharma