Recovery of Debts by Corporate: Recovery Suits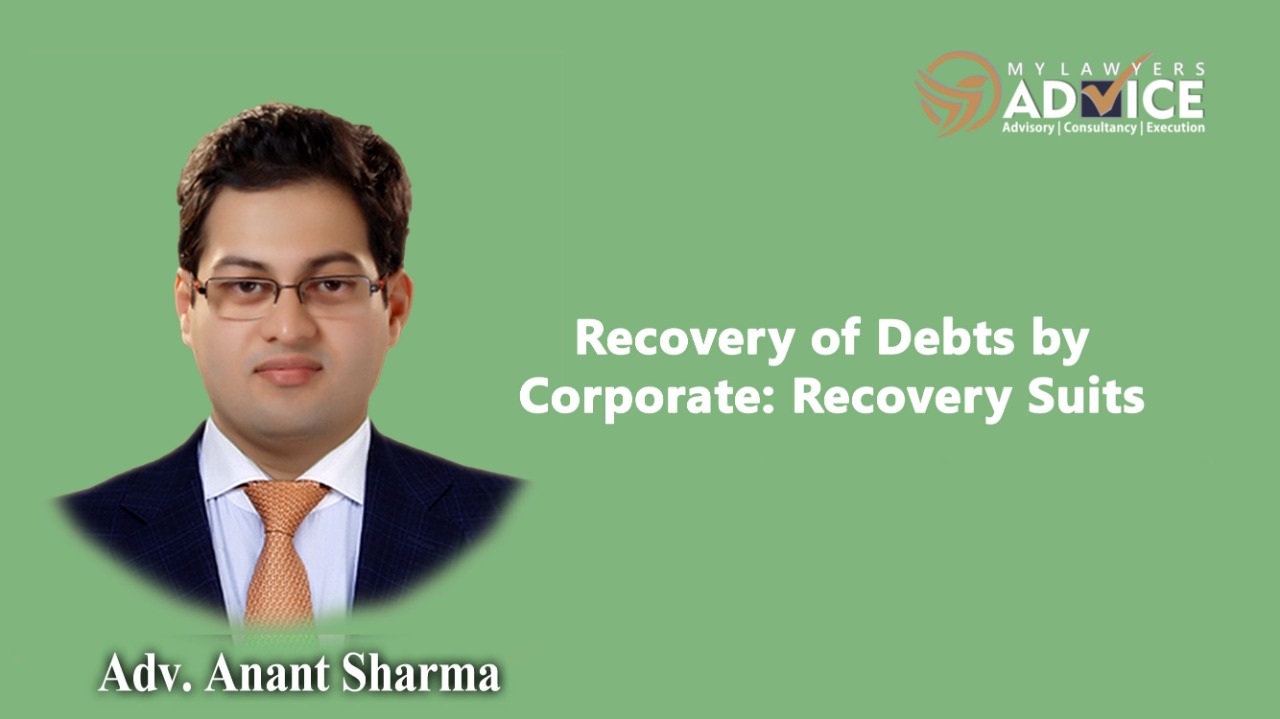 This is a very common form of debt recovery that companies always prefer before the Courts of our nation nowadays. The procedure is a bit lengthy considering that both the parties in the loan recovery dispute, i.e., the company and the borrower, are given an equal opportunity to plead their cases and the evidence is given more of consideration. This form of a suit is more preferred by the corporate houses while considering the aforementioned reasons. While filing such a suit, a primary preference is given to the place where the defaulting borrower resides. To state a point of caution, the company must ensure that the suit is filed within three years from the date the cause of action arises, beyond which the Court will not consider the case. Such a suit is initiated in accordance with Order IV of the Code of Civil Procedure, 1908.

As stated earlier, the recovery suit are to be initiated at the place where the defaulting borrower resides, secondly, at the place where he primarily carries on his business, and finally, where the point of conflict arose between the parties, partly or wholly, depending on the facts of the case.

The plaintiff/corporation should ensure the fulfillment of three essential requirements while filing the recovery suit:
File the case/plaint which contains the facts of the case, and the exact amount which the company intends to claim along with any interest and damages including the legal fees.
The plaint should be supported by documents such as:
a. Contract in written form, which was earlier entered into between the company and the borrower
b. The particulars of what the company is trying to claim
c. It has to be proved by supporting it with an affidavit, and a document verifying the facts of the problem faced by the company.
The evidence in support of the claim can be either direct and/or indirect including the testimony of the witnesses and/or any electronic evidences respectively.
In the case of Auto Cars v. Trimurti Cargo Movers Pvt. Ltd. And Ors. AIR 2018 SC 1165, the company had filed a recovery suit against the defaulter and the case was on appeal from an order of the Hon'ble High Court. The case involved commercial dealings exchanged between the parties in regard to the supply and service of goods etc. The facts are that the summons were initially sent to the place of business of the defaulter/defendant, but was not served. The company sought permission to serve the notice by means of publication in the newspaper, despite which the defendants did not appear, due to which an ex-parte decree was passed in favour of the company. The defaulter/defendant appealed before the High Court stating that the summons of the notice was not duly served on them, after which the High Court passed a decree in the favour of the company, which was overruled by the Hon'ble Supreme Court, on the ground that the summons were not duly served on the defendant, and the ex-parte order was set aside. This is one case that emphasizes on the importance of the prompt service of the notice on the defaulting party.
Authored By: Adv. Anant Sharma & Abhijith Christopher