Protection & Usage of Unregistered Trademark: Lawyers Advice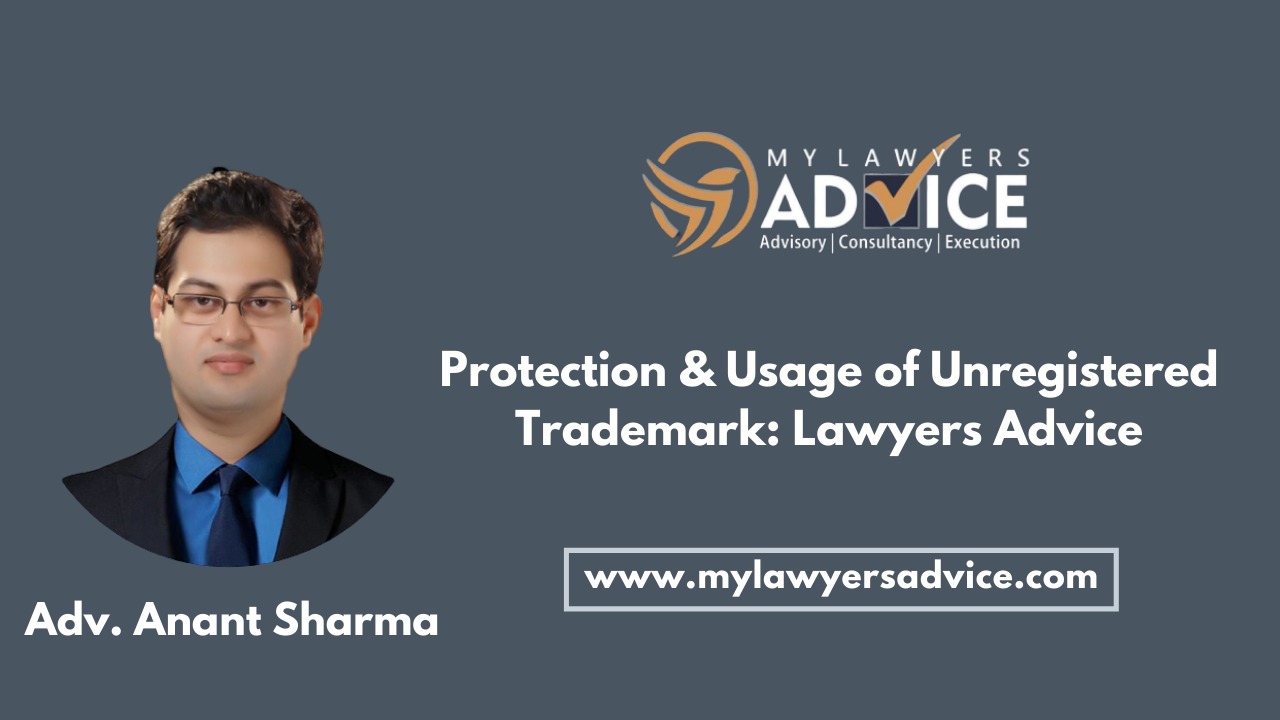 To understand this, we need to first understand that if the marks are not registered under the Trademark Act of 1999 and an infringement arises in the future regarding ownership over these unregistered mark and its found that both of them are using the same mark then, that case will be dealt under the common law remedy against Passing Off.
To prove ownership, the trademark owner has to prove certain points:
a. Establishing that you are the prior user of the mark i.e. using it for a very long period.
b. Prove that you have a huge consumer base i.e. it is known by the relevant section of the public.
c. Prove that you have a trans-border reputation/global reach out
d. Prove that you have gained popularity as well as earning profit
e. Establish the extent of service you are providing
One must understand that registration of a trademark in India gives the owner a conclusive right of ownership to a trademark i.e. something that can't be rebutted in a court of law when your ownership regarding the mark is in question. In the case of unregistered marks, honest and concurrent usage is the basis of ownership over the trademark i.e. you have to prove that since inception you have been using your trademark continuously.
In the case of Whirpool Cooperation v. NR Dongre, 1705 of 1995, Whirpool is into manufacturing and selling home appliances. Whereas NR Dongre was in the field of assembling units which means that he would collect different parts of washing machines assemble them and manufacture them. But the problem was he was using the logo of Whirpool on his finished goods, for this reason, Whirpool filed a case against NR Dongre and demanded damages and injunction.
Contentions laid down by NR Dongre was as follows:
Whirpool is a foreign company not registered in India
Whirpool had discontinued supplying its goods in the Indian market and it has not renewed its trademark after the expiration of its application in India
Contention laid by NR. Dongre was as follows:
Whirpool contented that a trademark does not need to be registered in India as Indian Trademark Law grants protection to both registered and unregistered trademark.
It contended that Whirpool has been using its mark for a very long time and has acquired distinctiveness, reputation not only in the Indian market but also globally.
The only reason for discontinuation was; it was unable to cater to the needs of the people with very little manpower hence took a break to relaunch itself.
Whirpool also submitted the statistics regarding the popularity, the profit gained, advertisement, etc.
Lastly, it concluded that even if it was unable to renew its application it can't be denied that it had been the prior user of the mark and has a global customer base.
After hearing the contentions, it was very well established that NR Dongre had malafide intention and was trying to use the same mark as the plaintiff to deceive consumers and bank upon the plaintiff's goodwill. To this the Supreme Court held that Whirlpool was based on prior user of the mark and a trans-border reputation and asked the defendant to stop using the plaintiff's logo and passed a permanent injunction against him
So answering the question, even if two unregistered marks are there and the owners are using the same mark for their goods/services then in case of dispute the ownership would be given to the one who has made honest, concurrent use of the mark and not the other one.
Authored By: Adv. Anant Sharma & Swayamsiddha Das