Pre-Requisites of a Bail Application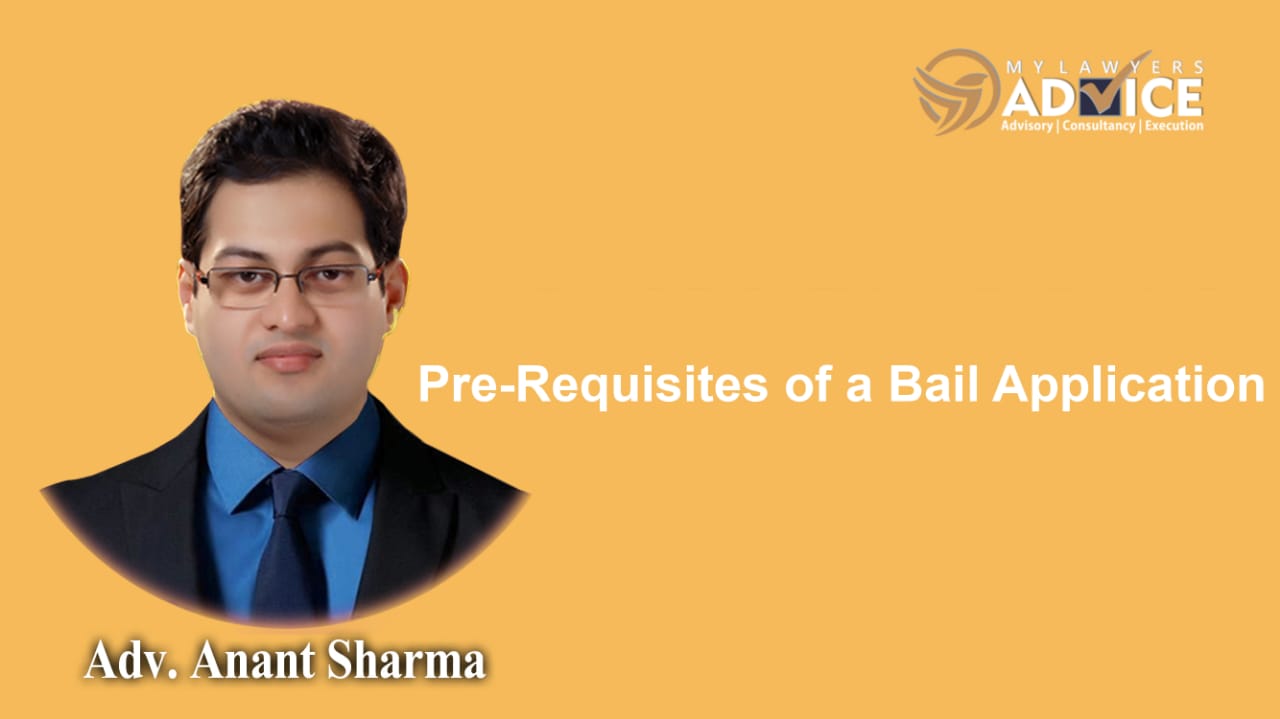 Every individual citizen of India has a fundamental right to get freedom guaranteed under Article 21 of the Indian Constitution, which states "No individual shall be deprived of his life except according to the procedure established by law".
Further, bail refers to the release of a person from legal custody on deposit of security and undertaking that he/she shall appear at the time and place designated and submit himself to the jurisdiction and judgement of the Court. However, the basis of bail lies in the principle that there is a presumption of innocence of a person until he is found guilty. Bail is a temporary release of a person accused of a crime, by the Court. In most of the cases where bail is granted a sum of money or property has to be deposited to the Court as a guarantee that the accused will make an appearance back in Court whenever he/she is required.
Five Pre-Conditions of Bail –
The precedents of the accused person i.e. the previous criminal records are duly considered by the Court while adjudicating upon the Bail Application.
The health condition of the accused along with his/her age are duly considered by the Court while adjudicating upon the Bail Application.
The conditions with respect to the dependents of the accused i.e. minor children and old age parents are well considered by the Court.
The nature of the crime committed i.e. including the gravity of the offence are duly considered by the Court while deciding the Bail Application.
The quantum of evidences i.e. whether the evidence is direct or indirect and/or whether the evidences available are medical and/or circumstantial are duly considered. Further, the Interim Report filed by the Police is also considered while adjudicating the Bail Application.
The above mentioned conditions are primary in nature whereas there are other several conditions which shall be duly taken into consideration before filing an application for the grant of Bail, by the Court. Furthermore, the Hon'ble Supreme Court of India in Arnesh Kumar vs. State of Bihar & Anr. 2014 (8) SCC 273 has broadly laid down guidelines for the grant of Bail while adjudicating upon the Bail Application.
Authored By: Adv. Anant Sharma