Legal Challenges in Outsourcing of Work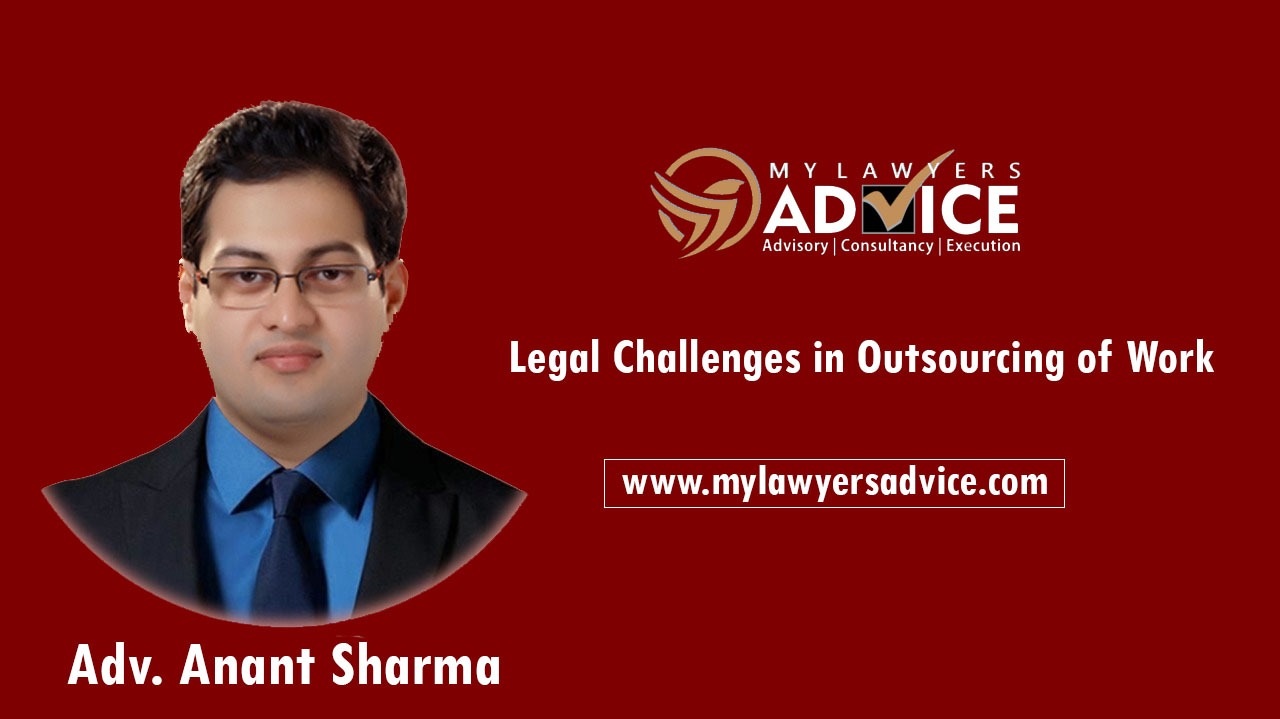 Outsourcing of Work is a very common factor these days as many Businesses and Corporations are outsourcing their work to third party vendors and service providers. The same is/are being done in order to tap the best talent available and to reduce costs on the training and development of the in house office personnel while getting the desired results. Having said that, even outsourcing of work comes with its own set of challenges and if not dealt properly by way of abundant precaution may prove fatal to the Corporation.

At present we are discussing outsourcing of call center work and data entry jobs and are concentrating only with respect to these commonly outsourced jobs and works. There are primarily five broad points which the Entrepreneur needs to keep in his/her mind and be well aware of while outsourcing work i.e.
Data Protection
Data Privacy
Unauthorised Sharing of Information & Strategies with Competitors
False Claims & Promises being made by the Tele-Caller
Illegal & Unlawful Misuse of Customer and/or Visitor Data


The right to privacy is recognised as a fundamental right by the Hon'ble Supreme Court of India in K.S. Puttaswamy (Retd.) v. Union of India W. P. Civil No. 494 of 2012 which has declared right to privacy as a fundamental right under Article 21. Furthermore, the Information Technology Act, 2008 provides for punishment in case of breach of confidentiality and privacy. Needless to state, data protection and the prevention of its misuse is equally the responsibility of the Corporation even in case if the work is outsourced to any third party. Further, there exists a potent chance of pivotal information being shared by the office personnel of the outsourced entity, without any authorisation from the outsourcing entity and the same can also cast a cascading effect.
The Entrepreneur or the Startup has to be cautious and extremely careful with respect to the data protection and privacy of the customers and visitors whom is/are visiting the platform and it is the duty of the proprietor of the platform to ensure the safety and well upkeep of the data of its customers and/or visitors including the protection of their privacy and protecting them from any kind of illegal and unauthorized usage, in whatsoever manner.
Thus, in order to take a pre-emptive approach and to avoid legal repercussions the outsourcing entity should enter into a "Third Party Vendor/Service Provider Outsourcing Agreement" along with an "Agreement for Data Protection & Non-Disclosure" and a "Bond for Indemnity" respectively. All these Agreements are lawful and are legally enforceable before the Courts of law and have a binding effect upon both the parties executing the same. These documents act as a shield and places the accountability and responsibility upon the outsourced entity in case of any default and/or non-adherence and/or non-compliance, as the case may be.
Authored By: Adv. Anant Sharma