Legal Advice for Registration of Property in India by Non-Resident Indian (NRI): NRI Legal Services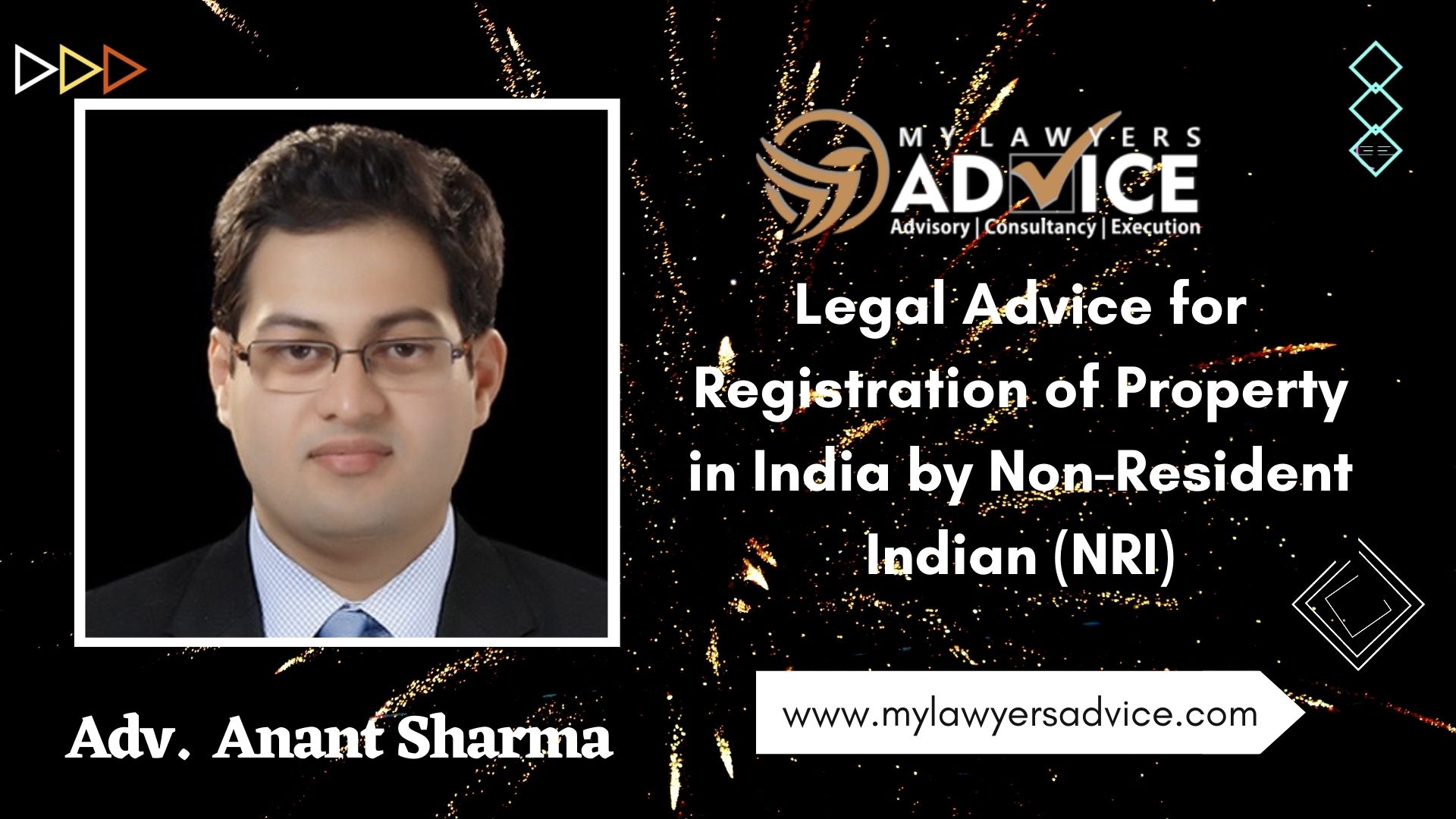 "Real estate laws in India or the property laws in India make it mandatory for the Non-Resident Indian (NRI) to register their properties in India. The Non-Resident Indian (NRI) should always take an online legal consultation from the best real estate attorney in India before proceeding with the registration process of real estate in India. In case of non-compliance or default strict penalties are attracted as per law"
While investing in real estate, NRI have to keep few things in mind and one of them is that how significant it is to register the property in India. To avoid unnecessary complications and penalties it is very important to register property. Registration of property is important so that the property can be legally transferred to one's name.
Compulsion on Property Registration or not?
Yes, it is mandatory to register all transactions involving sale of immovable property (costs more than 100 Rs.) as per Section 17 of the Registration Act,1908. Gift of immovable property is also subjected to the same rule and in case of lease, if the lease time period is beyond the duration of 12 month, it also has to be mandatorily registered.
So, it become very important for NRIs to know about the procedure of registration of property as it is compulsory not discretionary where the NRI can opt not to register the transaction of immovable property.
Procedure for Registration of Property by NRI in India
The process for the same is simple and there are no as such complications. It involves the payment of registration of property and stamp duty. Two witnesses and the buyer are required to be there during registration of property to concerned authority. In case the NRI authorize his/ her representative to register the property, the Power of Attorney (POA) need to be furnished.
Steps to be Taken before Registration of Property by NRI in India
there are some steps to be considered by the NRI before registration of property in India. Those are:
• Verification- Documents presented to the Non-Resident Indian (NRI) should be checked for authentication and verified thoroughly. Make sure that the documents are not forged and the seller of property is the rightful owner. This type of verification should be conducted by the NRI.
• Encumbrances- The buyer should make sure that the property is not disputed, no monetary debts are there on that property or any outstanding mortgages and taxes are paid on that property. In short, anything regarding the property like monetary debts, legal dispute that could become obstacle in transfer of or after the transfer of the concerned property should be eliminated.
• Documents- There are some documents that are basically needed during buying of property. Those are-
– Title deed (should be on the name of seller)
– Receipts on tax paid on that property
– Certificate of Encumbrance
– Sanctioned plan
– Certificate showing occupancy
– Proof of property in Municipal Corporation's records.
Documents to be furnished for Registration of Property by NRI-
– PAN card
– Person of Indian Origin card/ OCI card
– Proof of residence
– Passport size photo
• Charges for Registration- Based on the market price and type of property, stamp duty has to be paid. The registration fee and stamp duty will be decided by the State Government.
• Drafting of Deed- For registration of property it is condition precedent to get a sale deed drafted. This main legal instrument shall be drafted with every minute details. It should include identification clause, purpose clause, details of property and requisite terms and conditions.
After the deed is drafted and all the documents are verified and ready, the buyer or the representative of buyer will have to go to office of sub-registrar in the area where the property is located. Buyer and the two witnesses with all the documents required alongside sale deed will be needed at the said office and get it registered.
Time limit for Registration of Property by NRI in India
From the date of execution of deed, the property should be registered within 4 months and in case, the NRI is abroad and documents are executed outside India, then within 4 months the property should be registered from its arrival in India.
If there arises any situation where the NRI fails to register the property within prescribed time limit, an application for condonation of delay alongside penalty for such delay can be deposited to the sub-registrar.
The entire process of registration of properties should be carried out by a well experienced real estate attorney who has a prior rich experience of handling property cases and rendering NRI legal services in India.
If the buyer does not register property in India, then as per section 49 of the Indian Registration Act, 1908, the property documents would have not stance and buyer would not be considered as rightful owner of the said property. Therefore, it is advisable to get the registration of property done within the prescribed time limit without any delay.
Authored By: Adv. Anant Sharma & Anjali Swami