Internet of Things (IoT) & Indian IP Laws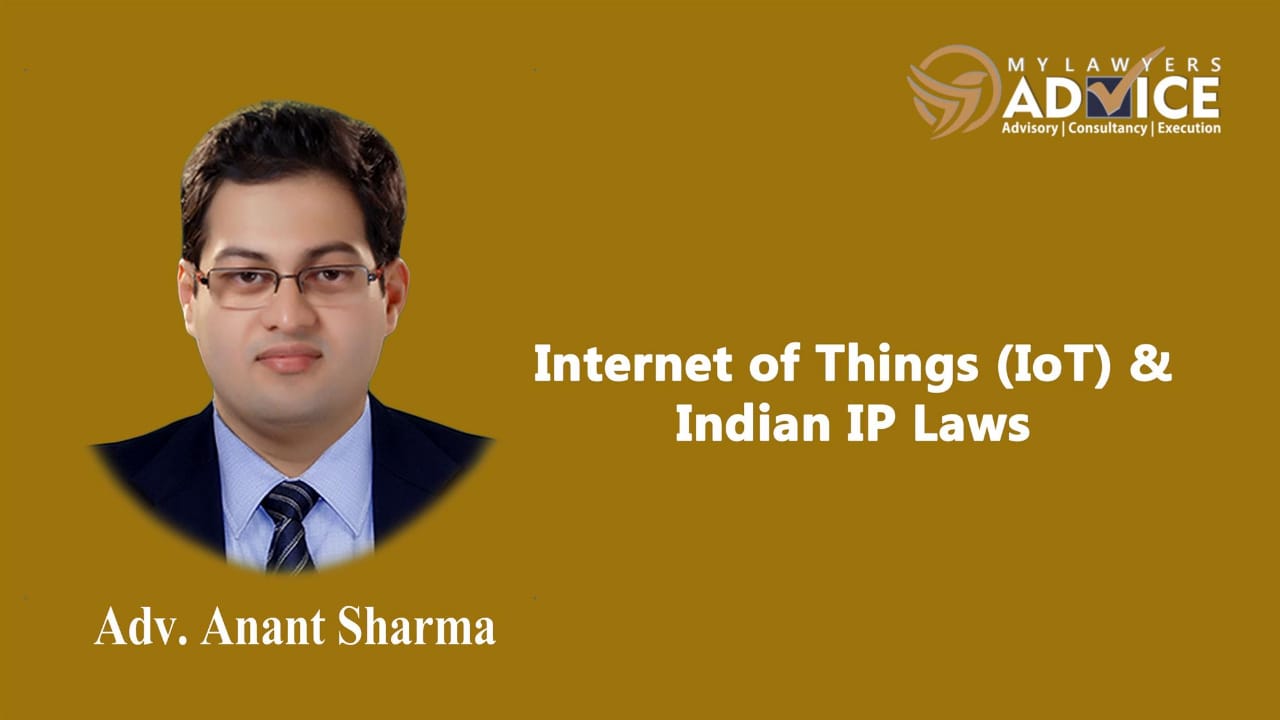 Humans always want a comfortable journey of life. The more helping hand a person has to fulfill his responsibilities, the more comfortably he will live. With the advancement in technologies and increased internet connectivity, in today's technological world, one such hand is "Internet of Things (IoT)". Cisco systems, an American multinational technology company, defines Internet of Things (IoT) as "simply the point in time when more 'things or objects' were connected to the internet than people". In other words, Internet of Things (IoT) is a web of connected devices that is inserted as an integral part of any physical object and the devices so embedded controls the object where the devices are connected in such a manner that enables it to perform the task with almost no human intervention.
We can see the use of Internet of Things (IoT) in various different industries and across different sectors which includes:
Agriculture
Defense
Consumer Durables & Capital Goods
Infrastructure & Town Planning
Healthcare
All these technologies use some basic set of programming and design that distinguishes it from other technologies and form a distinguished connection of the devices, performing different functions that enable these Internet of Things (IoT) devices to perform their tasks. Legal recognition and protection to these set of programming and designs is important because of reasons like,
A. Providing a competitive advantage to the companies and inventors of these technologies,
B. Protecting these technologies from being misused, or used without due permission of the inventor,
C. To promote Research & Development (R&D).
Legal recognition and protection of these technologies can be done by duly registering them under The Patent Act, 1970 and The Copyright Act, 1957.
Internet of Things (IoT) and Patents: The Patent Act, 1970 and the Patent Rules, 2003 provides for registration of patents (the requisites and the procedures). This Act provides patentee (person who is proprietor of patent as per the register of patent maintained under this Act) with exclusive right to prevent third parties from using or selling or importing the patented product. It is always advised to get patent for the technologies otherwise the inventor cannot forbid others from the unauthorised usage of the technology made by him. The patent given to the technologies are subject to renewal and compliance of patent conditions and these must be duly taken care of.
Internet of Things (IoT) and Copyright: Copyright is a legal evidence of ownership, a public notice to declare your ownership over the work and also a constructive notice to bring a lawsuit in case of infringement. Under the Copyright Act, 1957 and the Copyright Rules, 2013 set of instructions expressed in words, codes, schemes, machine readable medium, or in any other form that enables the system to perform a particular task or achieve a particular result can be registered. If copyright for any of the above thing is duly registered then they cannot be used by any third party without the prior approval of copyright holder.
The growth of Internet of Things (IoT) has been accelerated in recent years. Internet of Things (IoT) is a new trend in Indian society and is used by a significant size of the population of the country. With a widening consumer base Internet of Things (IoT) has a huge scope in India. With the increased competition the significance of legal protection to these newly developed technologies has also increased. With proper registrations and compliance of related regulations the Developer always have a competitive advantage in the market.
Authored By: Adv. Anant Sharma & Sanskriti Taori